Bios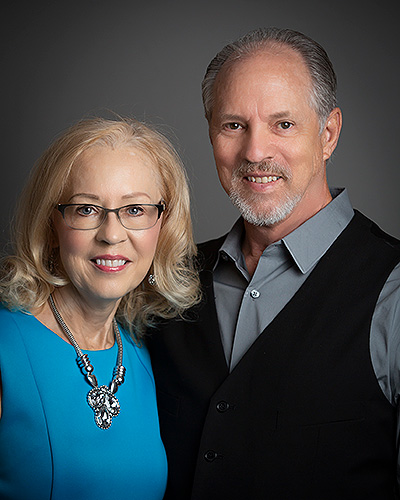 Jim Beaird is the author of three books on leadership, 'The Proximity Factor,' 'The Providence Factor,' and 'The Pursuit Factor.' In addition, he enjoys writing books of value without vulgarity. He presently has two stand-alone novels: 'The Reunion,' and 'A Face in the Crowd,' and has recently added the Adrian Chandler series. 'Calculated Loss' and 'Point of Balance.' The third installment of the series, 'Carbon Copy,' is due to release in October 2022.
Jim has two Master's degrees, one in Counseling and the other in Theology. He holds an earned Doctorate in Leadership.
Kris Beaird served in ministry for 49 years with her husband, Jim. She holds an earned Master's degree in Leadership, is an ordained minister, former national Director of Women's Ministry, and has served as a certified coach with the John Maxwell Organization.
Currently, she coaches individuals through career changes, empty nest syndrome, development of a strategic plan to reach personal goals, facing retirement with purpose, and helping individuals actualize their dream. Her desire is to coach others through the process of maximizing their potential.
Through her personal coaching process, Kris authored the book, "There Had Better Be a Corner," describing how she navigated transitions in her life. Her book is available on Amazon in paperback and Kindle formats.
He and his wife, Kris, are retired and live in the Tampa Bay area. They have three married sons and seven grandchildren. Prior to retirement, Jim served the Southeast Region of Open Bible Churches as their Executive Director. Together, with his wife, they served in ministry for 49 years and continue to serve the body of Christ.