Time for a Reset?
9/3/2023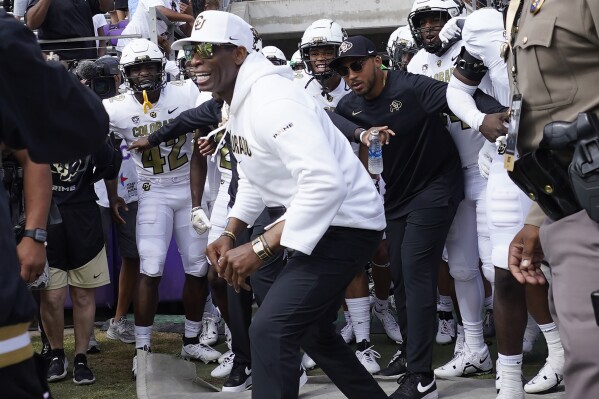 Deon Sanders accepted the job of head coach for the Colorado Buffalos. The Colorado team was the worst in the league and had a previous season record of 1-11. Pretty bad.
Sanders decided enough was enough. He cited apathetic athletes whose only interest was in just playing enough to justify their scholarships. He had no room for that mentality on his team.
He examined the struggling program and decided some housecleaning was in order and set about clearing the way for players who wanted to win. His contagious swager drew many top athletes from across the country.
Before the dust had settled, dozens of players walked out as 86 new players arrived -- 70 on scholarship, 57 of which were added via the transfer portal.
So far, in the first game in which his team was 20-point underdogs, he grabbed national attention as the Buffalos beat the heavily favored TCU team and set national passing records in the process.
Sanders asserted that a reset was necessary for him to have unbridled input into his young athletes. He promptly proved his critics wrong. Urban Meyers mentioned that, after Sanders' success in cleaning house, a lot more coaches would likely follow suit.
Time for a reset? There comes a time when the past must remain there … in the past.
"… forgetting those things which are behind and reaching forward to those things which are ahead, I press toward the goal for the prize of the upward call of God in Christ Jesus." – Phil. 3:13-14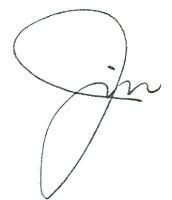 When a Gimme Isn't a Gimme
8/8/2023


My latent interest in golf resurfaced recently. A shoulder surgery two years ago has allowed me to enjoy the game once again. Along with the good shots, there are still plenty of bad shots.
While a lot of golfers tell their playing partners, "That's a gimme," meaning their ball was close enough to the hole that its dropping in was obvious. So, elated, the golfer picks up his ball and smiles at not having to putt the final shot.
There's another side to this apparent victory. While the distance varies for 'gimmes,' the possibility still remains of a miss, should the golfer decide to go ahead and putt anyway.
I watched several highlight reels where PGA golfers missed puts inside two feet. In fact, Danny Lee six-putted inside three feet. They call that a meltdown.
Success isn't automatic based on actions up to the moment of finish. Follow-through demands not taking anything for granted. It reveals the true outcome—not just a 'gimme.'
Too many 'gimmes' in life leave a person ill-prepared for the finish. When the Apostle Paul said, "I have finished the course …" he wasn't referring to the game of golf. He never took anything for granted. He followed through right up until the Lord called him home to the celestial clubhouse to accept his prize.
He finished his course knowing that God doesn't accept 'gimmes.'
"I have fought a good fight, I have finished my course, I have kept the– faith."
2 Timothy 4:7 (NASB)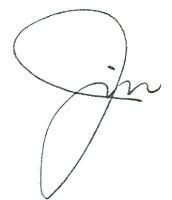 Play it Where it Lands
8/4/2023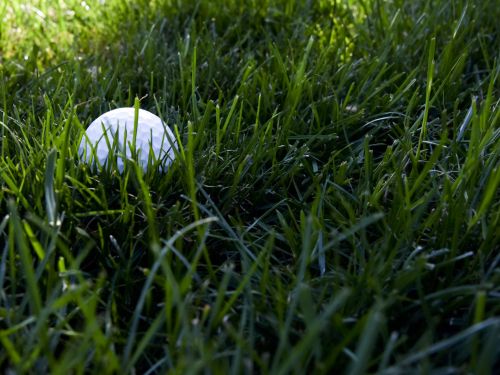 The golfer hit his ball into a clump of taller grass, just ten yards off the fairway. He was so close to having a great drive, but as the ball sailed down the fairway, it began a lazy arc to the right. After finding the ball, he looked around to see if anyone had been watching his search. The other golfers had their own drives to locate, so he was safe.
He deftly used his "foot wedge," kicking the ball back into the shorter, smoother grass and decided to take his second shot before anyone was the wiser. This time, trying to hurry, he dubbed the ball out of bounds and lost it completely.
Had he simply played the ball from its first location, most likely, he'd still have the ball. His challenge was to play it from where it originally fell. By moving the ball, he avoided the challenge to improve his skills.
Only a challenge can develop us into what God desires for us to become—better at living life where it falls.
Life gives us obstacles that make daily living a challenge. Perhaps we shouldn't always try to get out of the situation by ourselves. Instead, we need to ask God for the grace to endure and the faith to power through when life lands us in the tall grass.
He's keeping score.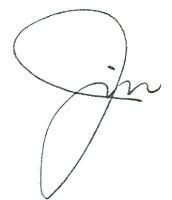 Two Types of Islands
7/26/2023

Islands are for having fun—especially while on vacation. If you're from up north, a tropical island has its greatest attraction during the winter months. The idea of lounging in a hammock between two palm trees holds great appeal as an alternative to shoveling snow and chipping ice.
A tropical island as a well-earned escape from a normal routine is one thing.
Living on an island (figuratively) is also a form of escape, but not one that produces a healthy outlook on the rest of life.
People tend to isolate themselves on their own manageable island, free of expectations and demands placed on them by others. "Keeping distance" eventually yields to arming the island so nobody can visit. No hurts or disappointments. Objective completed.
Predictability and self-preservation replace spontaneity and connectivity. In the end a life is misspent and alone.
Determine to become aware of those around you who might be on that second island.
Throw them a lifeline and pull them in from their self-exile.
Allow them to experience the healthy concern by others and the inclusiveness that produces assistance in moving off the desert island of poor life choices.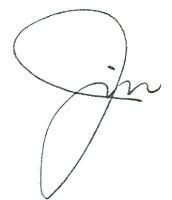 Staying Connected - Part 2
7/17/2023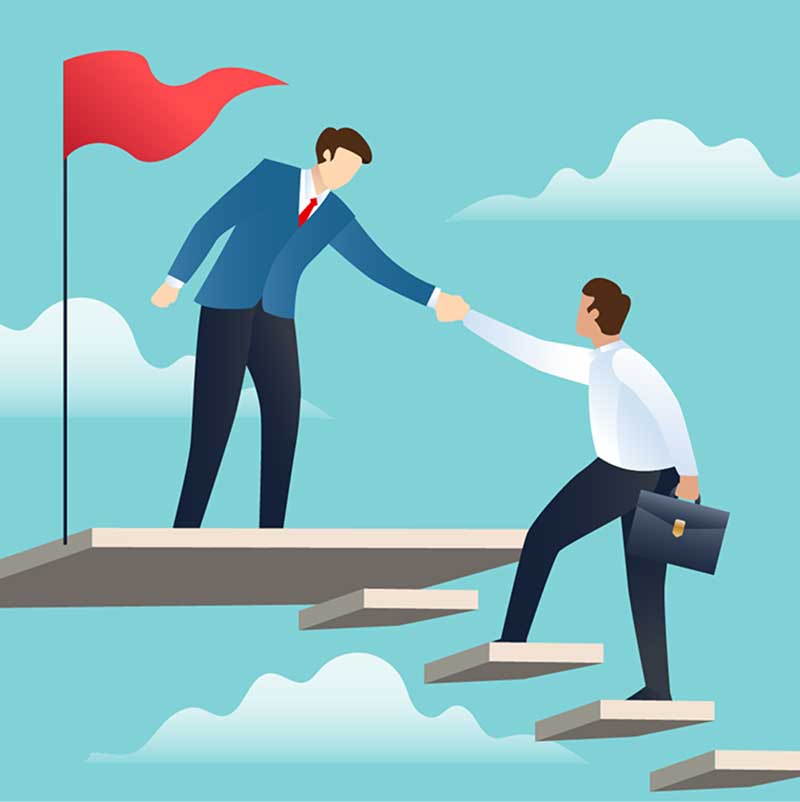 The beauty of life abides in the resourceful partnership with others who share your passion. Staying connected depends on three things:
1. A choice of personal input. Simply put, this means that once you embark on a mission to ensure a healthy connection with healthy others, you must maintain your own mind and soul. Make sure that input from others has a healthy place to 'land.'
2. A choice of interpersonal input. Your choice of who you allow to speak into your life depends only on your selection of those people. You can block out unwanted "fishing" from spammers and you can block out unsolicited advice from people intent on imposing their perspective. Choose wisely.
3. A choice of professional input. We seek improvement by submitting to someone we trust and who can do what it is we want to do better. There's always someone better at whatever it is you seek to do. The secret is to enlist the help of those who've been there already and are willing to nudge you in the right direction.
Staying connected demands wise stewardship of the gifts and abilities God gave to us.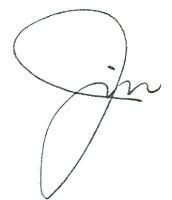 Staying Connected - Part 1
4/20/2023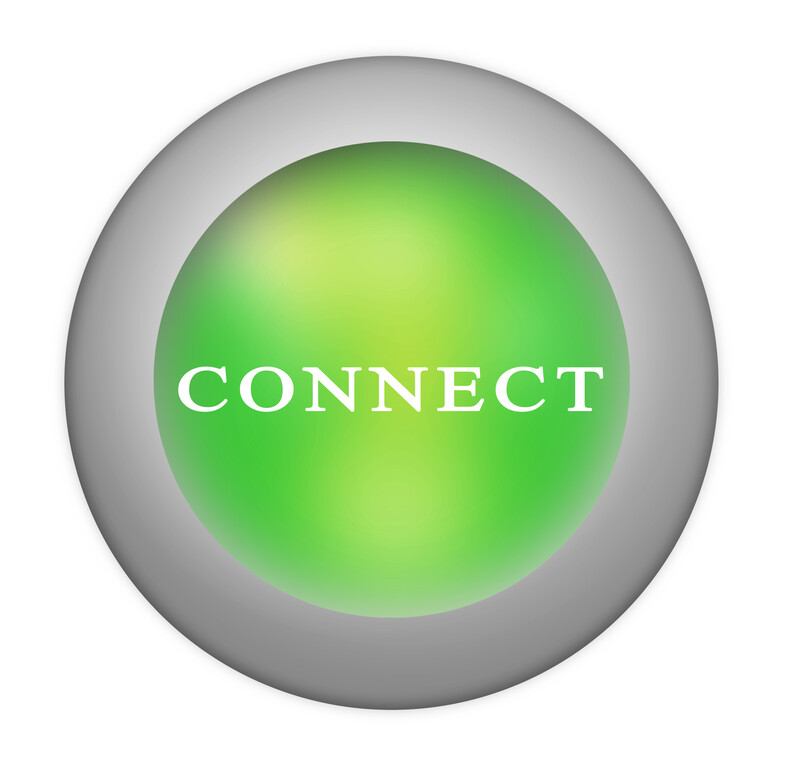 Our journey through the various phases of life need not be a mystery. We can be intentional in connecting with people who produce life and vitality to our lives. The secret is in finding the right people to speak into our life.
While many people suffer from the incessant negativity espoused by a negative family member or other significant individual, we need not allow their impact to shape who we become. That decision is ours alone.
It is a thing of solidarity with a resourceful partnership whose collaboration produces a desire to maximize the God-given potential within each of us. Individuals must connect with a relational community in which they can hear the Father's heart beating through other individuals who make hearing God a priority.
Sadly, some of the most negative people around are Christians. It's obvious that they have not exposed themselves to the positive affirmation that time with God produces.
Choose your crowd! Be aware of their influence on you.
Want to read more? Check out my website ( jimbeaird.com ) and read my book, "The Proximity Factor."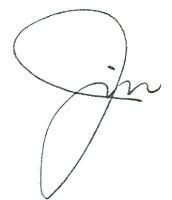 Learning to Rest - Part 3
4/7/2023

Sabbatical. The discipline of needed rest. It should shape an individual's life and calendar and become a regularly practiced discipline that guides their attention to living within a safe margin that recognizes that individual's need to rest.
Stewards watch over investments, properties, and anything else of value. They adhere to cycles that influence or affect the performance or regular care of the valued commodity. Ironically, God set us as stewards over our own body. He intended sabbatical (rest) to allow people to disconnect from everything that drained them and become a source of needed refreshing.
Here's a few things that I implemented in my fight against overwork and fatigue.
1. Integrate sabbatical (rest) into every part of your life. Regularly spend time in neutral—even if only for a few moments. You'll be surprised.
2. Take inventory of your commitments and discontinue any activity that demands much but offers little in return.
3. Be intentional. Do it on purpose.
4. Value the need to rest and listen to its promptings.
Sabbatical's product ensures both a rested heart capable of coming into the presence of God without the baggage of duty or guilt and a debris-free heart capable of giving the Father undivided attention. As the discipline of Sabbatical (rest) in the life of an individual develops, he or she discovers the wisdom produced by a rested body and uncluttered mind.
For more on this subject, go to my website ( jimbeaird.com ) and check out my book, "The Proximity Factor."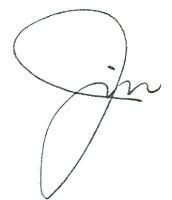 Learning to Rest - Part 2
3/31/2023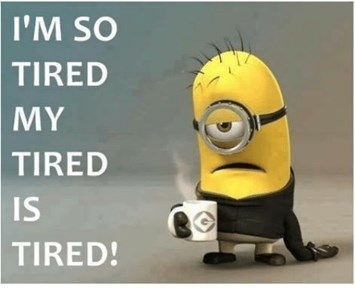 Having been exposed to decades of ministry and its demands, I went through a time of burn-out that left me on the side of the road. I had no desire to reenter the fast lane or "gut up and get through" any kind of ministry. The boundless energy of my thirties no longer existed. I questioned my value and potential contribution to my calling.
I consulted a doctor who determined that I was suffering from an adrenaline bombardment that kept me tired. He said the chemicals norepinephrine and serotonin—antidepressants the body makes naturally to counter the adrenaline, were simply not doing their job.
I knew that if I were to last for the long haul in ministry, things needed to change. My mentors had stressed that God will give strength to those who need it—even those who overextend their normal boundaries. "After all," they said, "Our work is important and requires us to give all." They were wrong.
Living in victory was not my issue. Rather, I was so tired that I'd fantasize about sleeping for three days somewhere. When sleep is all a person cares about, something's wrong in the mix. For me, it was a chemical imbalance that could only be fixed by my adoption of sabbatical principles.
I'll itemize my steps next week in Learning to Rest – Part 3. If you'd like a fuller explanation, you can go to my website ( jimbeaird.com ) and order The Proximity Factor on Amazon.
See you in a week.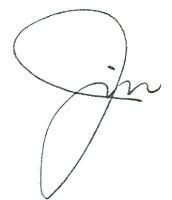 Learning to Rest - Part 1
3/25/2023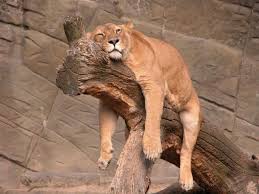 When asked about spiritual disciplines, people quickly respond with of attributes outlined in theology that point the individual toward a state of holiness. I spent nearly half a century trying to get a suitable balance for me and others involved in full-time ministry. I mistakenly thought that we, as clergy, were different from the people we pastored.
Then, I discovered the discipline of sabbatical—learning to rest. I'd followed national theologians who'd espoused their own driven work ethics by seemingly only needing four hours of sleep a night. They always said their schedule demanded it. Those men and women were mentors to me and, I must admit, almost ruined me for the work to which I'd felt called. The prospect of continued ministry for me evaporated like a cool mist on a hot day. Something had to change.
I didn't need to look far to realize that I'd been chewed up and spit out—not by others, but by my own misguided sense of work ethic. I needed to incorporate into my life's rhythm permission to get adequate rest and relaxation. The concept seemed foreign to me, but after stern words from my doctor and wife, I set my course toward being whole and healthy.
I'll elaborate in Parts 2 and 2. Stay tuned.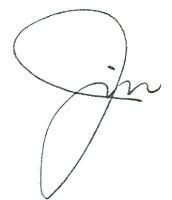 Learning to Listen - Part 2
3/17/2023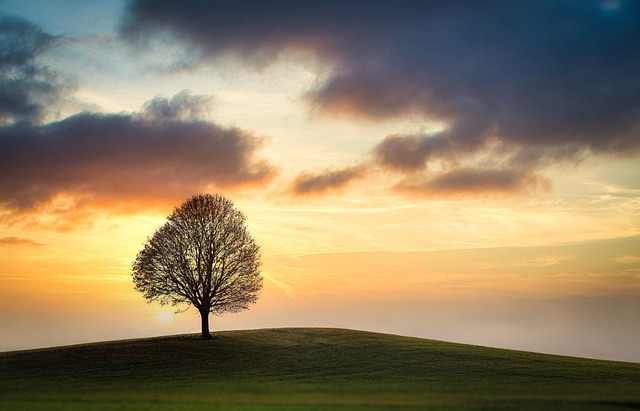 True solitude reflects the individual's intent on really hearing from the Father. Today's post provides three steps to realize in making one's effort for solitude a reality.
1. The individual must assume proximity to the heart of God. Position requires awareness of the individual's venue and what he or she can do to be alone with God and to experience His acceptance and guidance.
2. The purpose of an individual's time in solitude cannot be to convince God to bless his or her plans, but rather to proceed only after hearing His voice. The purpose of solitude is to produce an atmosphere in which individuals can discern the voice of God from the myriads of voices competing for their attention.
3. The process involves a deliberate step to gain a solitary place with God. Process implies action. Individuals can take no greater action than when they deliberately set a time to gain the presence of God and go there regularly.
I put it like this: There are distinctly two different settings in which we communicate and listen to God.
1. The time in the Tabernacle – Denotes the time of praise and worship in which we do the talking and God does the listening.
2. The time in the Garden – Denotes the time and place where we have established the opportunity to hear from God. In this place, God does the talking and we do the listening.
Clarify your perspective of solitude. Determine to listen before talking—especially to God. Enjoy the impartation of the Father's will to your spirit.
It really works! Really!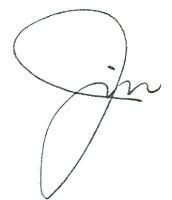 Learning to Listen - Part 1
3/10/2023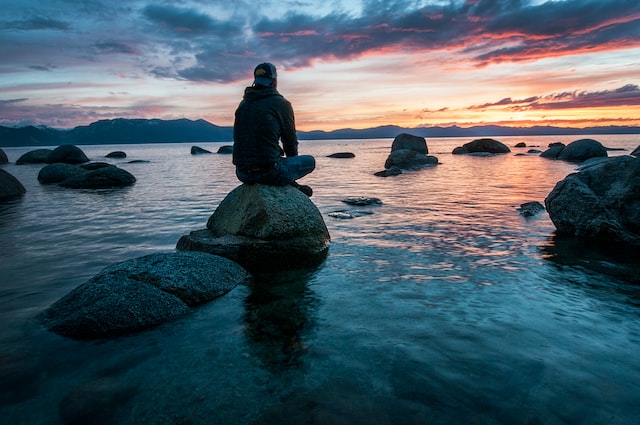 If an individual desires to hear from God, the spiritual discipline of solitude must precede that process. It seems everyone has their own perception of what real solitude implies. For some, it simply means playing some soft worship music while driving in their car. For others who have really found the secret to solitude, they give it top priority and practice it regularly.
Solitude filters out the mundane mindsets that characterize daily dealings and provides significance to our perspectives. Only solitude provides the opportunity for the Father to speak to a receptive heart and illumine darkness resident there.
Solitude represents the believer's intent to shut out any and everything that keeps them from hearing the Father. Personal times of solitude demand willingness to allow His "still small voice" to permeate one's innermost being and reveal His compassionate care and providential plan for everyone.
True solitude demands silence. Let's take a peek at just what that looks like—next week.
Next Week: The Garden and the Tabernacle: Learning to Listen - Part 2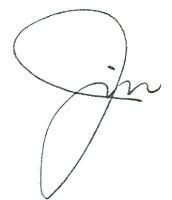 Faith in Following
3/3/2023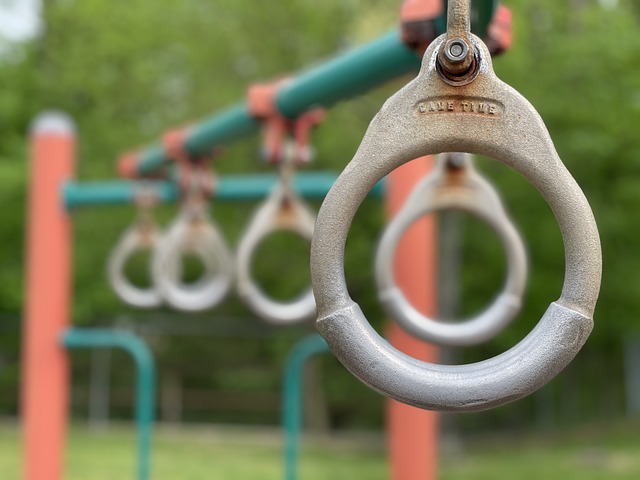 I recently had breakfast with my nephew, Marc. As we talked, he shared that the Lord had given him an interesting insight about his proximity to the Lord. He said, "I start out following the Lord each day, but often find myself on the monkey bars at the playground--forgetting my commitment to stay close to the Lord throughout the day."

As I thought about his statement, I was amazed at just how practical that insight was to our day-to-day living. We say we will follow Jesus, but we get sidetracked either by the cares of this world or the concerns associated with our life.

The bottom line is whether we will follow Jesus and let him lead our lives or will we find ourselves self-occupied with cares and concerns he's already taken care of?

He said, "Follow me," not "Come stand beside me."

He wants us to trust him for what is ahead and to always be reliant upon his direction throughout the course of our life.

The words, "Follow me," infer that he's moving--not standing still. He wants us to move with him to those opportunities and experiences he's prepared for us in advance.

Are you standing still or are you following him?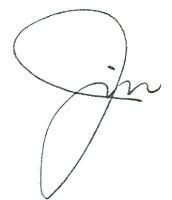 The Seeds of a Dream
2/23/2023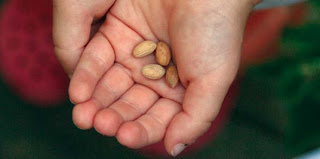 A young student stood before his teacher's opened and extended hand. "What do you see in my hand?" asked the teacher.
After a moment the student replied, "I see garden seeds."
Then he said, "Look again. What do you see?"
The student's eyes lifted to meet the penetrating gaze of the teacher. "Seeds. Just some seeds," he finally said. "Nothing more or less . . . just some seeds."
"And what would happen if I planted them?" he quizzed, attempting to draw out more than the student initially gave him.
After only a moment, a grin appeared on the student's face. "Then that's where you'd really have something! That's when the seeds could become what they were intended to become," he replied, his grin widening. "You have to plant them for them to be useful. Otherwise, they will always just be seeds."
God delights to give us a small measure of something and watch us learn to trust him for the wisdom and insight to grow it into something of significance.
When we realize that the small thing we have has potential and opportunity for God to demonstrate how big he really is, only then do we understand the process of God's development of his children.
He gives us things that have potential—seeds that can be grown into mighty oak trees—and expects us to be stewards over that potential. Every child of God receives the same opportunity to envision the possibilities and watch God demonstrate his awesome power.
We must have confidence, not only that he will allow the dreams he's placed in our heart to come to fruition, but that the pursuit of those dreams belongs to us as stewards.
Dream big!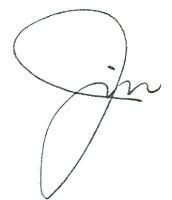 The Theology of Second Best
2/10/2023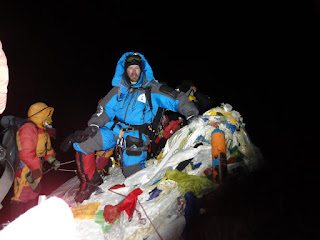 My oldest son, Kyle, has climbed the highest mountains in the world—including Mt. Everest, which he climbed during April and May of 2011.
He told me something I shall never forget. He watched many others begin the ascent but one by one, they decided to quit without ever reaching the summit.
Just being on the mountain was enough for them. They began to listen to the voices that told them to quit. The voices said, "You are getting too tired. You might die up here."
He actually saw a man die on the trail to the summit. When they die, they are left on the mountain because their retrieval is too dangerous. (He literally stepped over some bodies frozen into the snow and ice.)
There are voices competing for your attention right now. How you respond to those voices determines how you will finish. Who are you going to listen to?
There are trials playing out in your lives right now. You might be entertaining the decision to give up and accept defeat. Who are you going to listen to?
You are beginning to wonder if the dreams you had earlier in your life will ever come to pass. It was God who put those dreams in your heart, but it is the enemy who wants you to give up on them. Who are you going to listen to?
The truth is, we condition ourselves to accept the worst in life instead of the best. We talk ourselves out of God's richest blessings and build a whole theology around second best.
Who are you going to listen to?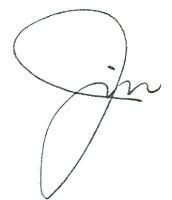 The Empty Stall Stigma
2/2/2023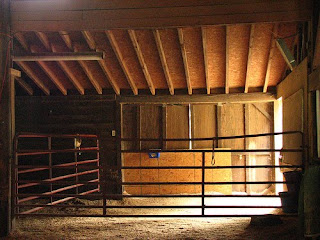 The unmistakable odor of "recycled" hay hangs in the air as you walk into the barn. It has a distinctive smell that quickly identifies the purpose of the building built with many stalls. Some of the stalls have occupants and some do not. Therein lies the difference.
It is true that the empty stall gathers no mess. It is also true that a rolling stone gathers no moss and that a parked car saves wear and tear on the tires while increasing gas mileage. An un-watered lawn saves water, and an un-vacuumed room stirs no dust.
This train of thought leads only to abuse through non-use. More is at stake here than is easily observable because it is hidden behind the perception that 'safe' is alright. After all, nothing will be lost if nothing is placed at risk—right?
My metaphor of a stall can be applied to individuals and to churches.
The gifts, talents, and abilities that God has given to us were given for a reason. He wants to accomplish two things—the development of His resources and the deployment of His servants.
The question I pose is this—"What will you do with your stall?" Will you keep it clean and safe and predictable, or will you invite people and events that will change its pristine décor and, perhaps, leave a mess. Will your stall show signs of use and be a friendly place for those who need God's touch, or will it resemble one of those museum displays of a room where so-and-so used to sit and reflect on who knows what?
"An empty stall stays clean," (but the second half of the verse says,) "but no income comes from an empty stall." - Proverbs 14:4
What will be the epitaph when all is said and done? Will more be said than done?
Ah, yes. An ode to the odorless stall.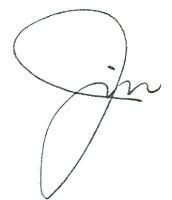 Roots of the Fallen Nature
1/28/2023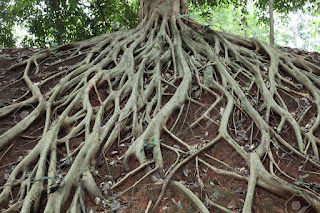 In his classic writing, The Pursuit of God, A. W. Tozer relates how it is the propensity of fallen man to always want to possess things. He states, "There is within the human heart a tough fibrous root of fallen life whose nature is to possess, always to possess. It coverts "things" with a deep and fierce passion."


Roy Hicks Jr. once said, "What you give to God, He'll give back with power." I wonder how many of us have not experienced God's power because we hold to the things in which we are confident and experienced. Have we developed, as Tozer put it, "a tough fibrous root" in our hearts that keeps us from the kind of blessing God intended for us all along?

Whatever you embrace will shape you. It will determine your priorities and establish your value system. If you refuse to let go, you will discover that a tough root has grown in your heart, and it has control over you. It keeps you from becoming the individual God intends you to be. Its end is death.

However, if you submit to God's design, you will need to do some root-removal. The pain of the process will produce a product pleasing to God--an uncluttered heart capable of receiving His richest blessing!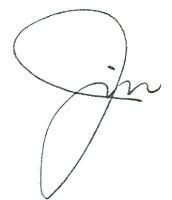 Lethal Coices
1/20/2023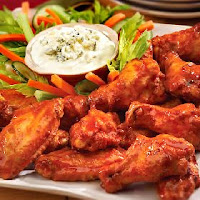 I like hot wings. That's my story and I'm sticking to it. In fact, I can have a tail-gating party with myself right in my own living room during one of my favorite team's football games. (I usually do not invite guests because that cuts down on the wing supply.) But that's ok . . . I can cheer in stereo and make up for the low tailgater numbers.
I hope you can detect the over-emphasis on my love for wings, but everybody has a weakness, right? After all, aren't we all entitled to some indulgence to keep our eyes from crossing? Wouldn't want to end up like that!

Self-indulgence is a killer. (THAT was sure a change of pace!!) True . . . self-indulgence is a killer whose prey includes those whose appetites rule their lives. I'm not just talking about food. Anything that indulges the mind or body fits into the category of lethal choices. We make lots of them because they're subtle and usually do not carry an immediate consequence. Rather, they offer sensory satisfaction that fuels our drive to indulge and de-sensitize our good judgment.
My goal is to grow old with the wife of my youth. To do that, I must continue to make better choices about the appetites I once allowed to rule my life. It's all a matter of perspective—getting things into the right focus. It's about making right choices and being able to live with the satisfaction those choices produce.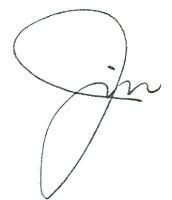 Dull Axes
1/13/2023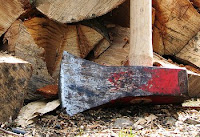 There is an old saying. It asks, "Why work hard when you can work smart?" We do not generally experience a loss of things to do. Appointments, schedules, tasks, commitments, etc. demand our attention and often drain our energy away from serving the Lord with all our heart.

It seems that when our personal ax gets dull we lose our efficiency and effectiveness. A sharp cutting-edge offensive often yields to a poor maintenance existence that robs us of creativity and growth. We spend time applying bandages rather than good judgment. A subtle relationship with the mistress of "second-best" robs us of our first love and clouds our perspective.

A personal inventory should reveal the condition of the ax's edge. From time to time we must inspect the cutting edge of our lives. If the edge is dull, we can continue to work at what we're doing, but with less efficiency and much more effort.

Where is the fine line that divides a strong and healthy work ethic from a diseased and misapplied concept of productivity? If the truth were known, can we live with the demands we place upon ourselves?

The secret is in the cutting edge. It must be sharp and free of debris. It must be checked often for nicks and gouges. A rough file must often be used to smooth out a damaged area. Then the same surface must be exposed to the smooth, honing stone to restore its razored leading edge.

Frequent inspection of our life's cutting edge insures more effectiveness and less "down-time". The lack of joy in one's life generally characterizes the impact of allowing their cutting edge to dull. They use more strength to accomplish what was once easy. The joy has gone out of their service to the Lord.

My point of application is simply to be honest enough to submit to a personal inventory under the loving guidance of the Holy Spirit. Perhaps you can learn to "work smart instead of working so hard."
"If the axe is dull, and one does not sharpen the edge, then he must use more strength; but wisdom brings success." Ecclesiastes 10:10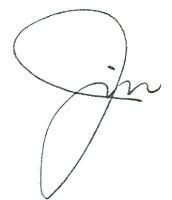 The Heart of the Matter
1/6/2023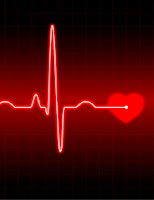 Symptoms provide a window to something more dangerous. We can gamble with the odds, or we can find out what the symptoms might reveal. A few years ago I had an important decision to make. Prompted by a tightness in my chest and motivated by a family history of heart disease, I decided to pay the doctor a visit. After several tests, it was determined that there was a slight abnormality that required an angiogram—just to be sure.

The day came for the procedure. I was amazed at the elaborate procedure for looking into a man's heart—cameras and everything. As I lay there on the table, I could see the real-time video of what was taking place inside my heart. The doctors performed with precision and expertise. I had to trust them implicitly and place my life in their hands. All this because I listened to a few symptoms and decided to have it checked out.

Of course, you know what's coming. You're wondering when do I intend to make this less of a vignette of my life and more of a spiritually charged insight. I admit, while lying there for the several hours the procedure and recovery required, my mind was drawn to several life parallels and relevant perspectives. I wondered what would have happened if I had ignored the signs of possible trouble and not made myself accountable to my wife, my doctor, and now, you.

I came away with a reinforcement of what I teach and believe about life and ministry. There are certain times when we must allow God to look into our heart and reveal things that might be blocking His will. Then we must allow Him to perform the necessary surgery on our souls if we intend to finish strong. Denial is a deadly form of pride that keeps us from enjoying the mercy, favor, and care of our Father. Only a fool lives in denial, but a wise man acts before it is too late.

Our lives and ministries demand that we live pro-actively—ahead of circumstances that could negatively affect us and others. We must allow those tests which not only reveal character but shape our destiny. That is the real heart of the matter.