Faith in Following
9/18/2018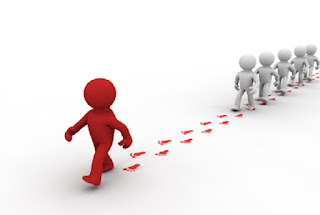 I recently had breakfast with my nephew, Marc. As we talked, he shared that the Lord had given him an interesting insight about his proximity to the Lord. He said, "I start out following the Lord each day, but often find myself on the monkey bars at the playground--forgetting my commitment to stay close to the Lord throughout the day."
As I thought about his statement, I was amazed at just how practical that insight was to our day-to-day living. We say we will follow Jesus, but we get sidetracked either by the cares of this world or the concerns associated with our life.
The bottom line is whether or not we will follow Jesus and let him lead our lives or will we find ourselves self-occupied with cares and concerns he's already taken care of?
He said, "Follow me," not "Come stand beside me."
He wants us to trust him for what is ahead and to always be reliant upon his direction throughout the course of our life.
The words, "Follow me," infer that he's moving--not standing still. He wants us to move with him to those opportunities and experiences he's prepared for us in advance.
Are you standing still or are you following him?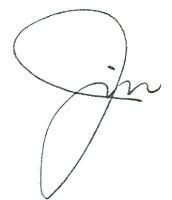 The Abundance Code
6/5/2018


If you want to get someone's attention, start talking about abundant living. While that topic has seen its share of misapplication, it is a basic tenet of God's provision for his children to live in fulfillment and satisfaction.
It is hard to calculate the effect of God's blessing. To some, it is financial accumulation. To others it is simply a life in which he/she lives within an abundance of relationships and the security they produce.

During the course of my marriage (and adult life) we've experienced both lack and abundance. We've experienced loss and we've experienced financial gain. Through it all, we have gained perspective as to what real wealth is and what it is not.

I admit to a time when I actually tried to leave ministry because of financial lack and the frustration of having to tell my sons that I couldn't afford the things their friends freely enjoyed. If a well-paying job would have become available, I might have jumped ship and left the ministry. However, deep down I knew that God had a plan that, if I stayed the course, I would become the person He was developing through hard times.

He was right. Today I can say that I am rich--not in coin or currency, but in sound relationships and good health. God has afforded my wife and I a good life in which we have no sorrow from having made foolish decisions.

Yes, it is an abundant life--a GOOD life, thanks to a loving Father!

Proverbs 10:22


"The blessing of the Lord makes one rich, and he adds no sorrow with it."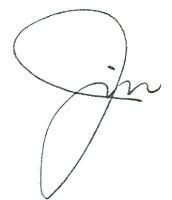 The Prodigal Society
2/9/2018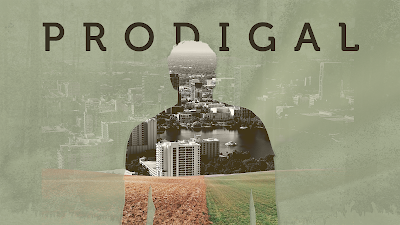 Apparently, only news items that mirror the dark side of our society warrant mention on the evening news. Rarely do we see positive reflections of a society gone derelict. In fact, you might call us "The Prodigal Society" since we no longer care about pleasing God or allowing him in our public places, including schools.

By definition, "prodigal" means to leave a once-established place of safety and affirmation and choose rather to live in the forbidden zone of self-deprecation and indulgence. The Bible applied it to a son who desired to take his inheritance and leave home. After all, his older brother was the heir apparent to the family's home and business. So, he traded his place of safety for a pit of pig slop.

Yet, it is not only individuals who have forsaken their place of safety and provision, it is our society at large. It has become prodigal from the provision and power that comes with a right relationship with a heavenly father who loves them very much.

What led up to our society becoming prodigal?

The American church has left its place of authority in our society.
It has wandered away from the provision of the Father.
It has forsaken spiritual disciplines that enable it to hear from the Father.
It has secularized and sanitized its program to a point of powerlessness and impotence.
Those who stayed in the church grew complacent and territorial (like the older brother in the story).
We have left the place of provision and power because we've gone after other things. We need to return to the place where God can again touch our hearts.
Only when God touches the human heart can real change-or even transformation-take place. The human heart that invites God's redeeming touch experiences what no human agency can offer.
The Father has his eye on the horizon-waiting for his people to return to Him. He wants us to be proximal and not prodigal. He has an incredible plan that includes us being in close proximity to his heart.
We can no longer surrender to the maddening cries of secularism. It has taken us far from where we really need to be.
It's time to come home.